I'm linking up again with
Meg
for another Mingle Monday. Her blog is super cute!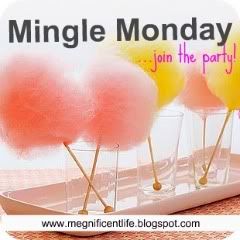 I'm on day 6 of bed rest/house arrest. As much as I've loved the down time and snuggle time with Busy and Coley B. I'm ready to get back in the swing of things! I am going back to my part time job tonight, but that's only 2 hours.
I'm currently accepting book & movie suggestions!